Instant Quotes, Instant Service
Book Your Repair – Seamless Scheduling for Swift Service
Your Quote, Your Service –
All in Less Than 2 Minutes!
Simplicity & Convenience
Easily obtain pricing for your repair request in just a few clicks. Select your device, choose the specific service you need, and pick a time that suits you best – no hidden costs, we promise!
Plus, remember, we're a mobile service! We come to you, day or night, rain or shine, whether you're at home, in the office, or your favorite coffee shop.
iPhone Displays: Good, Better, Best. Which one is right for you?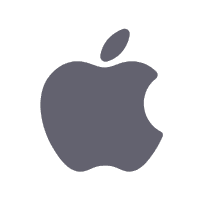 OEM -VS- Aftermarket
Whether you're on a tight budget or want the best of the best, you can count on us to provide a range of screen options that meet your needs.
Key Facts and Answers That Are Worth Understanding
Explore our Frequently Asked Questions section for important insight, key answers, essential details on common phone and tablet queries. Find the information you need quickly and efficiently.
Is Curbside Service Free? Yes…

Is an OEM display worth the investment?
Maximize savings and enjoyment with our exclusive bundles!
Why settle for one when you can have it all? Dive into our specially curated bundles that offer unbeatable combinations of products at prices that are too good to resist.